Past Life Regression Online
Date   15-01-2022 to 20-01-2022

5 days

Time  7 pm to 9 pm

Venue :  zoom online 

FEE : 9999  only at 999

Trainer :  Rk sinha 
R.K.Sinha , Psychologist (Certified), Hypnotherapist, Past Life Regressionist, Meditation & Life Problem Counselor, Therapist in many areas of Psychology. and a Cognitive Behaviour Therapist . I am the part of the team of SECOND SIGHT FOUNDATION
What is Past Life Regression?
Life Regression Therapy (PLRT) is...
A unique therapeutic process that helps individuals recall events from previous lifetimes and use that information to effect change and enhance their lives today. It can be profound, enlightening, and transformative.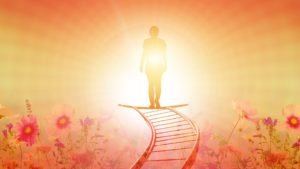 Benefits of Past Life Regression (PLR)
Clear emotional stress and trauma
Lessen or resolve physical pain and health issues
Calm feelings of anxiety or depression
Heal troubled relationships
Reveal past-life souls you know from your current life
Understand and change problematic behaviors or patterns
Mentally, emotionally and spiritually unify past life experiences with your soul's life lessons
Uncover dormant past life gifts and talents
Connect you with your Spiritual Center
the present life.
What is Past Life Regression Therapy?
Is Past Life Regression True?
Past Life Regression (PLR) is a procedure that utilizations Hypnosis to recoup the recollections of past lives or incarnation. It is extraordinary compared to other strategies to stimulate the spirit of the individual by making them travel into their past lives. PLR is a great mending process as it works further on the physical, passionate, mental and otherworldly level. PLR gives us the determination of tension assaults, unending agony, sorrow, fears that very do not bode well. Its fundamental goal is to make life simpler, better and additionally satisfying, right now. Past Life Regression takes a shot at the main driver and it empowers to a great degree profound change to happen at the very wellspring of the issue. PLR depends on the standards of circumstances and results (otherwise called a law of karma). A considerable lot of us have torment, fears; negative contemplations of states of mind that we know could not have begun in our adolescence. Frequently, the reason can be found in a significantly bigger story from a past life that is stewing just beneath the surface. This reason might be a past want, a past idea, past feeling, a past feeling, a past pledge, a past guarantee, a past choice, a past avoidance or a past horrible ordeal. PLR is a treatment that dives into the past to improve the present. It depends on the theory that we are unceasing souls who convey forward taking in and encounters starting with one human lifetime then onto the next. As endless creatures, we encounter physical life on earth in a progression of human bodies. On a soul level, we pick every life as a method for taking in the lessons we have chosen for ourselves.